5. Use of Vertical Spaces
Putting up shelves and cabinets at height on wall can help us take the advantage of unused vertical spaces. High shelves and cabinets not only help in creating valuable space for storage but also free up floor space from many un wanted things and distractions, thus making the room feel spacious and less busy.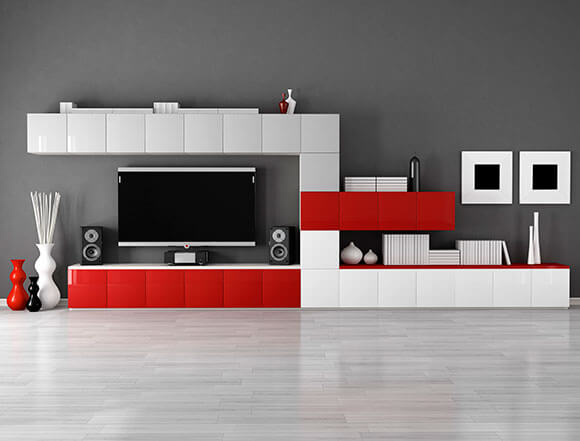 High-mounted shelves and storage compartments can also make the room appear taller by drawing our eyes in the upward direction. Make sure that the cabinetry or shelves at height are light in colour and are not in too much contrast with the walls. Too much contrast or solid colour will give the feeling of cutting the space into smaller pieces and not letting the eye glide through and feel the spaciousness.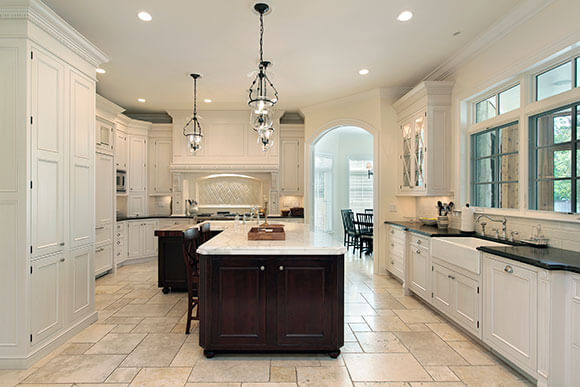 6. Use of Mirrors
Mirrors serve as the best tools for creating an illusion of space. They possess the property of amplifying natural as well as artificial light and then radiating it throughout the room, thus making the rooms' interior much brighter and the room looking much larger than it actually is. Creating space through this illusion is critical in designing any small area and it can be safely stated that there is no better friend then a mirror for a small apartment or space.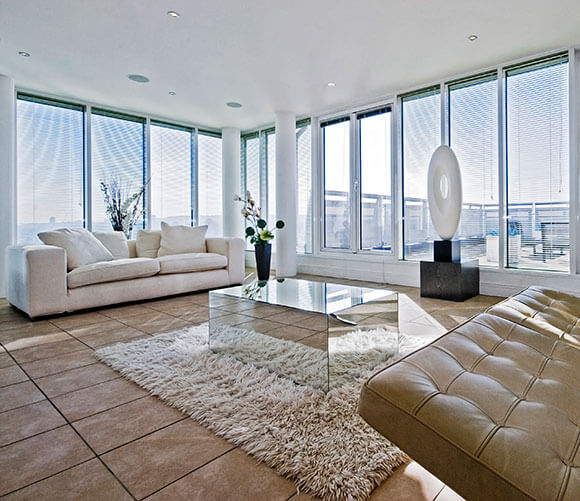 Large mirrors extending from floor to ceiling, mirrored cabinets and door fronts as well as mirrors placed between wall cabinets and work tops can contribute in creating a spacious look.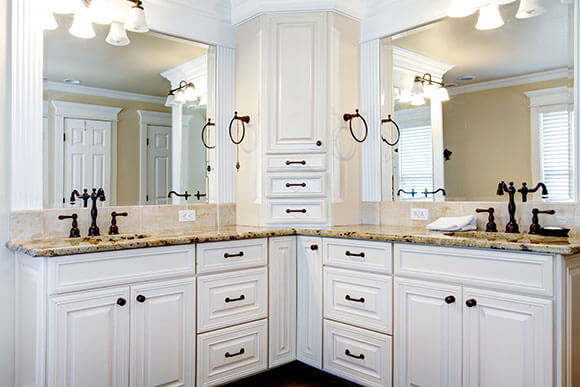 Install mirrors behind a light source or towards the focal point of the room to give an illusion of depth which in turn will ultimately translate into the illusion of spaciousness.
7. Digital Canvas Prints
Beautiful and modern digital canvas prints can create interestingly unique, customized and beautiful accents on the wall. These prints can create any desired look and mood. Ranging from traditional designs on the wall to creating a vintage look, these designs can help to enhance or create any look that is required. Natural backgrounds such as landscapes and seascapes bring nature inside your house. They can lighten up your mood and create a feeling of calmness.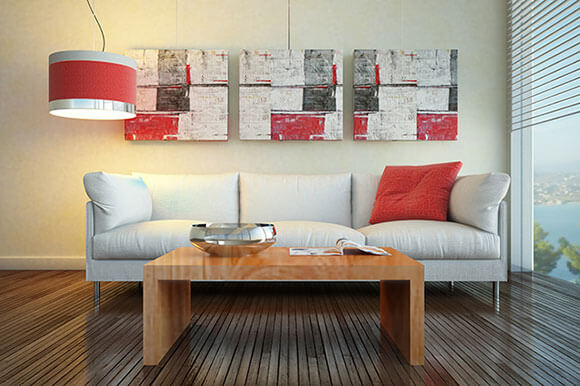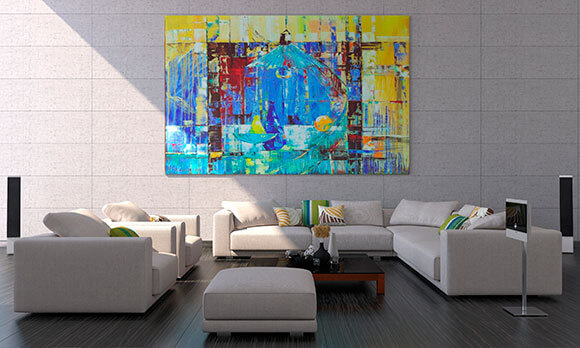 These canvas prints if designed intelligently and put in the right place can act as tools for creating an illusion of space in a small studio. Focal point in a room can also be created through these canvas prints. Vertical striped canvas going through the height of the room can create an effect of taller walls. Walls can also be stretched through horizontal striped canvas prints to create an image of larger width. The trick is to keep the room décor very plain and simple to make the stripes work their magic.